First Latin American SCAT Workshop and Summer School
Federico Santa María Technical University
Valparaiso, 4-12 January 2007.
Universidad Técnica Federico Santa María is one of the most prestigious institutions of higher study in Chile. It owes its origin to the idea of the visionary businessman Federico Santa María of creating an institution of higher education that would transform teaching of science and technology in Chile.
In the early 1920's, the businessman Federico Santa María decided to leave a gift to the city of Valparaíso and the country. His intention was to help talented students who did not have the means to pursue studies, to enable them to contribute to the development and progress of Chile. A foundation was created in 1926 to organize, maintain and develop several schools of arts and crafts, and schools of engineering, in different locations of the country. One of them was the Escuela de Artes y Oficios y Colegio de Ingenieros Jose Miguel Carrera, which opened in 1931. The official title changed in 1935 to Universidad Técnica Federico Santa María.
The university gave a great push to research in technology in the mid-twentieth century, creating the Graduate School in 1960; it was the first university in Latin America to confer the degree of Doctor in Engineering in 1963.
Today, Universidad Santa María has several additional campuses in the main cities of Chile, as well as an international campus in Ecuador. In the year 2000 it created –in partnership with Lan Chile airlines– the Academy of Aeronautical Sciences in Santiago, the first of its kind in Latin America.
Thematic Focus
The thematic focus of this meeting was on Advanced Scientific Computing and Applications. A one-week summer school was offered on high-performance computing for scientific applications, and modern topics in computational science.
The summer school provided the opportunity for local students and staff to learn about the latest technologies and methods of scientific computing. The series of lectures focused in hands-on learning of parallel programming, working with Beowulf clusters, grid computing, and specialized scientific libraries.
There were also a series of mini-courses in applications: microfluidics, turbulence, granular flows, nanostructures, among others.
Summer School Lecturers
David Emerson, Daresbury Laboratory (UK)
Mike Ashworth, Daresbury Laboratory (UK)
Matthew Knepley, Argonne National Laboratory (Chicago, USA)
Alberto Verga, Institut de Recherche IRPHE (France)
Marcus Sarkis, Instituto de Matemática Pura e Aplicada (Brazil)
Rodrigo Soto, Patricio Cordero, Depto. de Física (U. Chile)
Invited lecture by
Professor Charles Meneveau, Johns Hopkins University (USA)
Programme
Mini-courses in the following topics:
Parallel Scientific Programing
Domain Decomposition
Linear Iterative Solvers
The PETSc library for scientific computing
Microfluidics
Nanostructures
Fluid turbulence
Molecular dynamics of granular materials
Download Course Descriptions
Course descriptions are posted below.
Location
The meeting and short course were held at Universidad T. F. Santa María, in Valparaíso, Chile.
International flights arrive to Chile into Aeropuerto Arturo Merino Benitez in Santiago (airport code is SCL), departing from the main European cities. There are direct flights from Paris, Madrid and Frankfurt, and connections from London can stop at these cities or Sao Paolo in Brazil (such is the case of British Airways).
Valparaíso is located 120 km to the northwest of Santiago, and bus connections are frequent and comfortable. Information on transfers from the airport is included at the end of the document on conference hotels (below).
Campus map on the university website >>
Conference hotel
The SCAT coordination office has made a block booking in the small but magnificent Hotel Somerscales. SCAT attendants will benefit from a sizable discount (see PDF document below).
Alternatively, rooms were reserved at Hotel Ultramar, a recent conversion of a listed building with interesting art-nouveau furnishings. The hotel has offered a discount to SCAT attendants (see details in the PDF document below).
Fees
Fees per person, by category
SCAT members [1]
€150 (4 days)
€187.5 (5 days)
Academic, non-members [2]
No fees.
Industrial participants [3]
€225
Students
No fees.
Fees for SCAT members correspond to the 25% co-financing of the SCAT meeting allowance, according to the "General Rules" document. This document is available in the project's Blackboard site, and all members are required to inform themselves of its contents. SCAT members receive a "Conference fees" certificate, in case they can recover the amount from their institutions, to supplement their daily allowance for personal expenses.
For academic members of staff in other institutions (not members of the SCAT network), no fees will be charged, thanks to the generous industrial sponsorships (see below).
Persons not affiliated with an academic institution are asked to pay a one-off fee, irrespective of the number of days in attendance. The equivalent in local currency is 160'000 CLP. A certificate of conference registration will be issued.
Student financial support
Students attending the short courses are not charged any fees. Students from Universidad de Chile travelling from Santiago each day of the course were offered financial support, covering daily bus tickets. Dr Marcel Clerc:
Industrial Sponsors
The workshop and summer school received the generous sponsorship of Intel Chile, Dell Chile, and Microsoft Chile.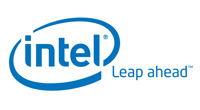 Meetings and Events
---
Related Information
---
Links
---
Conference Hotels
---
Contact Information
Local organizing committee:
Ms Raquel Pezoa
+56 32 265 4421
Department of Informatics
Universidad Santa Maria
SCAT Project manager:
+44 117 331 1805
Dept. of Mathematics
University of Bristol
General Enquiries:

---